Learn More
Prior to merging her firm with Heffernan, Janice was President and CEO of J. Berthold Insurance Service Inc. and a Principal of All West Insurance Brokers, one of the top five closely held insurance brokerage firms in Silicon Valley. She is the one of the few brokers who works with clients on a "Referral Only" basis.
Janice has over 25 years of commercial insurance experience and holds the insurance designations of Professional Workers' Compensation Advisor, Chartered Property Casualty Underwriter, Chartered Life Underwriter, and Chartered Financial Consultant. An Advisor for the California State Senate Committee on Insurance, she is a featured writer for the Business Journal. In 1999, she was named Small Business Owner of the Year by the San Jose Mercury News and the Women's Fund and in 2003 The Business Journal named her Enterprising Woman of the Year. Janice is a graduate of the University of San Francisco. She sits on Santa Clara University Board of Fellows, Opportunity International Board of Governors and Housing Industry Forum Board & Advisors.
Learn More
At Strada, Michael is a member of the Investment Committee, and has direct oversight of Strada's redevelopment, entitlement and construction projects. Michael also served as the Director of the City of San Francisco's Office of Economic and Workforce Development, overseeing economic and real estate development. He was the City of San Francisco's primary negotiator on many of the largest development projects over the last decade, including Naval Station Treasure Island, the Hunters Point Shipyard and the Transbay Terminal.
Previously, Michael was head of the Real Estate and Public Finance Group of the San Francisco City Attorney's Office. He served as lead transaction counsel on a number of complex public-private development deals in San Francisco, including the new de Young Museum, the development of the Hotel Vitale, and the renovation of Harding Park Golf Course, and has structured over $3 billion in public and private real estate transactions.
Learn More
Meet Robert, a seasoned marketing professional originally from Amsterdam. With a career that includes owning and operating a thriving marketing agency, Robert is no stranger to the dynamic world of branding and communication. After a life-altering move to San Francisco, Robert felt an undeniable pull to contribute to his new community meaningfully. This drive led him to align with the inspiring mission of Homerise—an impactful in tackling homelessness in the city.
Robert enthusiastically dove into the heart of the matter. He played a pivotal role in conceptualizing and bringing to life the Homerise website.
Learn More
Working out of the San Francisco office, Gordon is a past chair of the firm's Business Transactions Practice Group, and an active member of the firm's Intellectual Property and Commercial Litigation Practice Groups, as well as our Diversity Committee. He specializes in corporate governance, compliance, transactions and litigation, including venture capital financing, mergers and acquisitions (M&A), technology and intellectual property development and licensing, privacy, ecommerce, and commercialization and protection of intellectual property.
Gordon focuses on industries in the high technology sector (including software, hardware, IT, and telecom), biotech, and cloud-based platforms. He also practiced law in-house for a large telecommunications company. He serves as outside general counsel for many company clients, with his broad and deep knowledge of contract, intellectual property, competition, employment, governance, and shareholder issues. He works with internal clients to provide practical and proactive problem-solving advice in order to make his in-house colleagues' jobs easier. At Gordon & Rees, Gordon has extensive IP and commercial litigation experience, including multi-billion dollar complex contract cases.
Learn More
Elizabeth Funk has spent the past 20 years as an impact investor, managing funds that invest with a social purpose. She was the founder of the Dignity Fund which invested in microfinance globally. She is now a partner in DevEquity, which invests in low income housing and sustainable agriculture in Latin America. Elizabeth was one of the earliest employees at Yahoo! and was responsible for business development and strategic planning for services such as Yahoo! Finance, Search, Auctions, Greetings, Travel and others.
Previously she served as a Product Marketing Manager for Microsoft Word and Office. Elizabeth has served on over a dozen boards, including as Chair of Unitus (microfinance), LifeMoves, and of Glide Memorial Church's Community Housing program in San Francisco's Tenderloin District.
Learn More
Mark covers employment collective bargaining jurisdiction for over 100,000 women and men employed at United Parcel Service (UPS), the construction industry, logistics delivery, warehouse and transportation service sectors in Northern California and Nevada. Mark serves as chair of the Bay Area Automotive Group which provides health benefits to 3000 union members and their families in the greater Bay Area.
Mark also sits on the Executive Board of the San Francisco Labor Council and is a delegate to the San Mateo Central Labor Council. Mark is a current director of the Teamster Assistance Program (TAP) providing rehabilitation services for those suffering from alcohol and substance addiction. As a City native, Mark attended San Francisco public schools, City College and San Francisco State University, and has raised his three children in the City's local public educational system. Mark considers housing a "workplace issue" and is passionate about incorporating housing crisis solutions into effective advocacy for economic improvements in the lives of working women and men.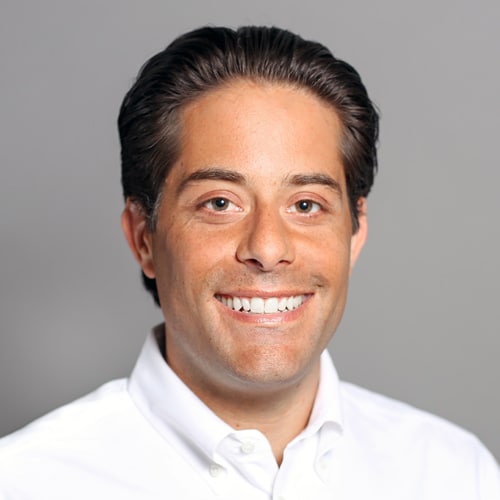 Learn More
Dr. Gurfein is the Chief Scientific Officer for Tivic Health, a Bay Area company that develops bioelectronic device therapies. Dr. Gurfein also holds an appointment as an adjunct faculty member in the Department of Medicine at the University of California San Francisco and received an Sc.B. in Neuroscience from Brown University, a Ph.D. in Neuroscience from Icahn School of Medicine at Mount Sinai. In Dr. Gurfein's academic and industry research, he has focused on developing therapies for patients with unmet treatment needs. Dr. Gurfein started volunteering with HomeRise in 2016.
Learn More
Will works as an analyst and consultant with MCorp – a leading CX Consultancy that provides actionable, data-driven insights into how companies' interactions with their customers can be improved to boost customer experiences. Prior to MCorp, Will worked at Colliers International for five years with San Francisco's top-selling commercial residential investment brokerage team. At the time of his departure, the team had been responsible for >$3.7B in sales.
Will was born and raised just across the Golden Gate in San Anselmo, and holds an abiding love for San Francisco. Before he began his career with Colliers, Will taught intensive SAT and college application courses to at-risk inner-city high school students for two years in Worcester, MA, an experience which added fuel to his desire to help marginalized members within his community.
Learn More
Aaron Jacobson is a partner at the venture capital firm NEA where he invests in entrepreneurs seeking to build, scale and secure the next-generation of SaaS applications, big data platforms, cloud infrastructure, and robotics.
In 2016 he was named to Forbes Magazine's "30 Under 30" in Venture Capital and the Silicon Valley Business Journal's "40 Under 40".
Learn More
Scott works with local leaders to infuse technology into existing systems to make cities better places to live, learn, work, and innovate. He has worked for Microsoft for 19 years. He was the Director of the Microsoft Technology Center, an innovation lab where Microsoft's top architects work hand-in-hand with Fortune 500 companies to envision, architect, and prove out solutions based on Microsoft's newest technologies. Scott also worked for Microsoft Consulting Services where he ran early stage projects for customers in Microsoft's Early Adopter Program. He has written extensively for Microsoft Press and Ziff-Davis.
Scott serves on the national boards of Upwardly Global, City Innovate Foundation, and the Urban Age Institute and co-owns The WELL, the groundbreaking online community founded in 1985. A resident of San Francisco, when not working, he enjoys skiing in the winter, backpacking in the summer, and seeing—and photographing—as much live music as possible year-round.
Learn More
Stuart McFaul is president of Stuart McFaul Associates, a marketing strategy and management firm helping purpose-driven entrepreneurs. He is the creator the Living Brand™ Marketing System, an empathy-based approach that has been leveraged by over 100 companies and has been recognized by The Smithsonian Institution as a groundbreaking way to introduce companies, products and services to consumers.
He most recently founded and led Spiralgroup, an internationally-focused full service brand marketing agency. A seasoned business strategist, Stuart has guided B2B / B2C marketing efforts for over 200 companies all over the world, including Apple, Cisco, Getty Images, HP and Oracle to multiple startups to foreign governments. His efforts have earned clients billions of dollars and program ROI as high as 23,000%. He is a frequent lecturer at major universities, including Wharton, Stanford and USC Marshall School of Business.
Learn More
Ty joined TPG Real Estate Partners (TREP) in 2012, and is based in San Francisco. TPG Real Estate Partners focuses primarily on investments in real estate-rich companies, property portfolios, and select single assets located in North America and Europe. Employing a value-add approach to investing, it leverages the full resources of TPG's global network to optimize property performance and enhance platform capabilities. TREP has approximately $6.4 billion of assets under management. Before joining TPG, Ty worked as an Analyst in both the Investment Banking and Private Equity Investing arms of Morgan Stanley Real Estate and as a Finance Analyst for Developers Diversified Realty, a publicly traded REIT. Ty received his B.A. in Economics with a certificate in Markets and Management studies from Duke University.
Ty is proud to serve on both the HomeRise Advisory Circle and as a volunteer on the HomeRise Housing Committee and currently lives in Tiburon with his wife and two young children.
Learn More
Chuck Palley has almost 30 years of experience within the building construction industry, over 25 of which have been at Cahill. Chuck has served as President of Cahill Contractors, Inc. since 2005. Chuck has overseen such projects as the Argonaut Hotel, Oxford Plaza / David Brower Center, The Cecil Williams Glide Community House, and Hilton San Francisco Union Square.
Chuck has been a leader in the Bay Area construction industry, serving as a past president and current Board Member of the Contractor's Employers Association (CEA). Chuck also spearheaded the founding of the Construction Industry and Workforce Initiative (CIWI), a young adult workforce initiative intended to provide construction industry internship positions and access to development opportunities for students from under-resourced families and neighborhoods.
He holds a Bachelor of Science in Civil Engineering with a specialization in Construction Management from University of Illinois, and is a Licensed Professional Engineer in the State of California and LEED Accredited Professional.
Learn More
Mike Petricca has been at the Academy of Art for the last 16 Years and is the Vice President of Campus Safety. Before taking that position he worked at AT&T leveraging his expertise with their Public Safety 9-1-1 team.
Previously, he worked as the Chief of Police in Webster City, Iowa from 1987 to 1996. He was the department head of an innovative Police Department and one the first to deploy Enhanced 9-1-1. As Chief of Police, he coordinated the state-wide narcotics task force and implemented crime-prevention strategies locally. Mr. Petricca was also Chief of Police in Sac City, Iowa from 1984 to 1987.
Mr. Petricca received his Master of Science degree in Criminal Justice Administration from Central Missouri State University in 1986. He also taught as an Adjunct Professor at Iowa Central Community College and Buena Vista College.
Learn More
Karen Sheffield is a long-time corporate finance professional, working in a number of industries and for large companies such as American Airlines and PepsiCo. She has also held board leadership roles over a couple of professional organizations and has enthusiastically volunteered for various non-profit organizations including those serving people experiencing homelessness in Raleigh, NC. Currently, she is the VC-in-Residence at Pipeline Angels and she also serves as an advisory board member for BeeFree, a CPG startup company that makes all-natural and gluten free snacks.
Born in Peru, Karen is passionate about investing in underestimated founders. In 2021, she started making angel investments with the goal of building a diverse portfolio. She enjoys mentoring entrepreneurs and individuals with an eye on career growth and financial freedom.
Learn More
For more than 20 years, Vanna's work has focused on under represented communities while promoting environmental, social, and financial sustainability. Her projects provide varying amounts of permanent supportive housing for people experiencing homelessness, as well housing serving low-income families in the San Francisco Bay Area. Vanna's projects have recognized with awards from local and national organizations. One of her projects, Rene Cazenave Apartments which provides housing for the formerly unhoused, was selected as an AIA COTE Top Ten Green Project in the U.S.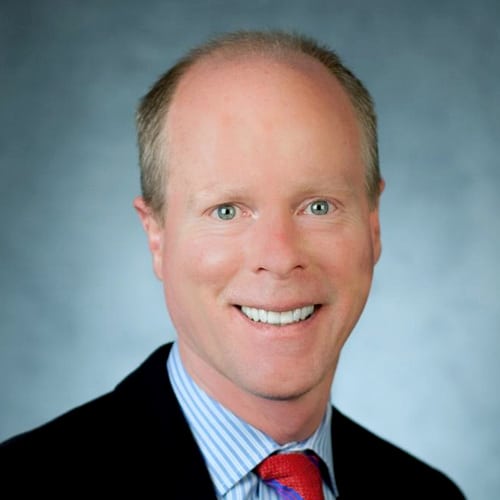 Learn More
Dale Zeigler has over 30 years of commercial banking relationship management experience with more than 20 years in San Francisco. Dale is currently Senior Vice President, Group Director with Signature Bank, a $48 Billion commercial and private bank which opened a San Francisco branch in early 2019. For over 12 years, Dale was Vice President, Principal Business Relationship Manager with Wells Fargo Bank in San Francisco managing the financial needs of a large portfolio of middle market companies in a variety of industries. He has an established network of professional resources and has extensive experience in complex commercial lending and cash management including specialties in legal & professional services, contractors, non-profits, low income housing, tax exempt financing, commercial real estate, property management, escrow accounts and deposit account control agreements. Dale is a graduate of the University of Virginia's McIntire School of Commerce with a concentration in Finance.
Dale lives in San Francisco and is a past-President of the Rotary Club of South San Francisco and past-Treasurer of the non-profit LYRIC.